New range of Canine Hydration launched to optimise the performance of your hound in hotter weathers. 
A 2017 study showed that electrolyte drinks are a safe hydration alternative for dogs who're at risk of heat stroke in hot weather. The dogs offered electrolyte drinks in the study drank significantly more fluid and maintained healthier hydration levels.
"If a dog is reluctant to drink, then a highly palatable flavoured electrolyte solution may give them a boost," says Cynthia M. Otto, the lead researcher named on the paper.*
So Precision Hydration and Tails.com have worked together to bring out the best option for a runner's best friend.
Why ready-to-drink?
Well, we did try effervescent tablets, but none of the dogs we beta-tested them with were keen… Chris' dog Kyra was NOT a fan of our effervescent tablets
Why now?
PH are generally all dog lovers and this has been a pet project of mine for a while now. It's just taken a while to convince head honcho Andy Blow, who has a 'complicated' relationship with anything that barks… Plus, we did the math and dogs have twice the number of legs for us to help avoid cramping up. It just makes sense from a business perspective.
5 signs your pooch is a 'salty sweater'
They lick your leg when you arrive home from a sweaty effort
They stop to drink from, or lie down next to, puddles a lot, especially when it's hot
They crave salty food and treats
They leave salty marks on your car seats after walks on the beach
Their nose is less wet than usual after longer walks
Check out these 5 🐾 reviews from our beta-pups and their humans…
Sammy and Saxon (and F1 legend Mark Webber)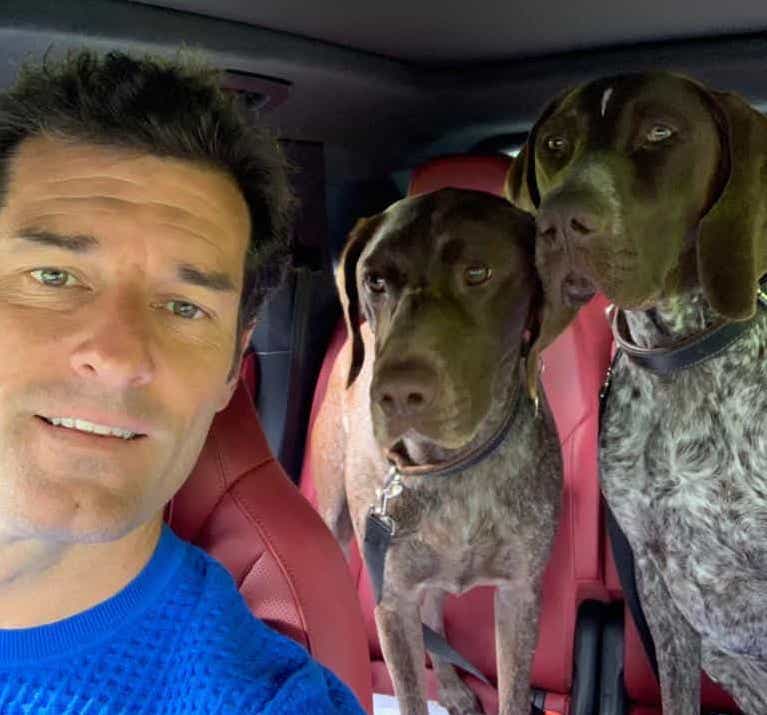 "The drinks made us feel faster than Daddy used to be on a good day in qualifying!"
"I was sceptical at first, it all just seemed a little far-fetched to me. But fair play to the lads, they've pulled it out of the doggy bag with this one…"
Sammy, Saxon and Mark Webber
Bruce (and Superbike rider Eugene Laverty)

"I can't usually stomach much when I'm panting hard, but I was lapping this stuff up!"
"Super happy that the whole family will now be hydrated by the pros. Brucie knocked 3 minutes off his walk PB the other day and I'm 67% sure that the drinks played a role in that…" say Bruce and Eugene Laverty
X (and triathlete Emma Pallant-Browne)
"I've been peeing on far fewer lamp posts since incorporating the drinks into my hydration strategy. 5🐾 from me!"
"PH really are best of breed when it comes to hydration."
Rosa and Pica (and ultrarunner Robbie Britton)
"After years of barking up the wrong tree when it comes to our hydration needs, we've finally found an optimal solution," said Fast Running contributor Rosa.
"The drinks have become part of our pre-walk ritual, right between the girls bringing me my shoes and pacing up and down by the door. Thanks guys!"
Rosa and Pica Britton
Not a dog owner?
​We can't give you the last few minutes of your life back, but we do still make the best darn electrolyte supplements for sweaty humans too. For now at least… 👀 🐕